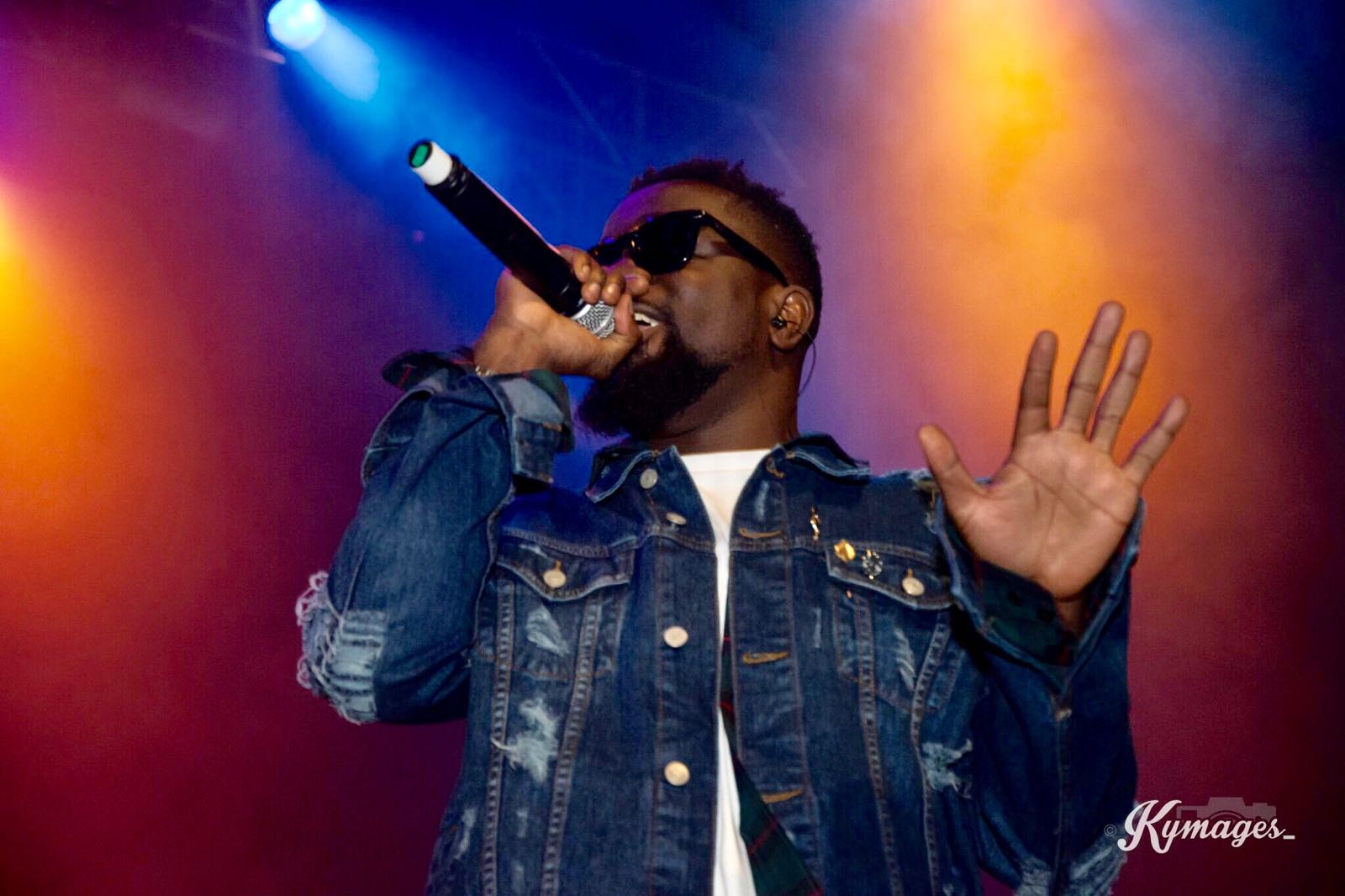 On what appeared to be a cold night in Kentish Town, fans queued in numbers to see Ghana's very own Sarkodie live in concert. I myself being a fan of the artist in question I would be lying if I said that my expectations were not high for the concert itself.
Sarkodie kicked off his set by bringing out Jayso to accompany him but it must be said that proceedings started off very slow and beginning to drag early on which led the audience visibly becoming restless and talking throughout the performance. However, the show was given a lifeline in the form of The Compozers who woo'd the crowd with their infectious high energy which undoubtedly began to rub off on the crowd and kept the show afloat. It must be said that the live instrumentation element gave the show a major boost but that was accentuated when Sarkodie started throwing in curveballs to the proceedings by inviting guests such as Big Narstie, Moelogo, Atumpan and many more other acts to the stage.
Towards the end of the show Sarkodie turned the tempo up a notch by performing some of his more popular hits such as Adonai, Rich N***a S***, You Go Kill Me which sent the crowd into hysteria.
I was slightly confused as to why the turnout didn't reflect the fact that this event was headlined by one of Africa's top ranking artists however, this didn't appear to have any effect on Sarkodie's performance visibly eager to please whoever was in the room and make sure they left having had the night they came there fore
If you haven't yet done so be sure to check out Sarkodie's most recent project 'The Highest'. Available on all digital platforms.