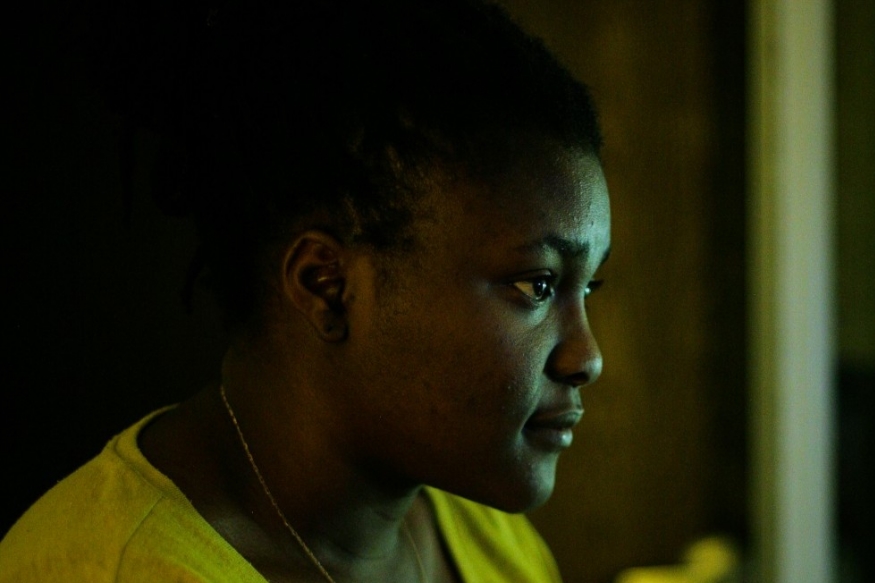 Let's be honest, from a snapshot of the submissions we receive weekly we could easily be forgiven for believing that the musical landscape was in artistic free-fall. The good old internet has played springboard to any and everybody trying their hands at a musical career; many of which wade out into the proverbial waters to a depth far beyond their talents. Generally that's become 'the rule'…But then there comes 'the exceptions'!
Enter stage left, Joy Oladokun. An LA-based singer/songwriter  who combines the sounds of roots rock, with folk songwriting and a voice that oozes with soul and honesty. Writing and playing the guitar from the age of 10, Joy has always used music as a way to make sense of the struggles and celebrate the triumph of life. In 2015, she self-produced and released her debut EP titled 'Cathedrals'. Last year, Joy raised $30,000 in a Kickstarter campaign for the funding of her first full-length album 'Carry'.
It's hard not to draw comparisons with Adele when you get into her second single, 'Poison',  from the project. But then we'd suppose being drawn in the same lane as arguably the biggest artist in the world is a massive complement to pay someone.
[soundcloud url="https://api.soundcloud.com/tracks/265691189″ params="auto_play=false&hide_related=false&show_comments=true&show_user=true&show_reposts=false&visual=true" width="100%" height="450″ iframe="true" /]
Speaking on the track, Joy adds 'Poison is a song I wrote about a relationship that I loved being in, but in the end we both knew that we weren't bringing out the best in each other. I think one of the hardest lessons that I've had to learn in love, is that sometimes the most loving thing you can do for someone (and for yourself) is let them go.'
 Joy will embark on a worldwide tour later this year to support her new material. Let's hope she stops off in London on her travels.
Grab the new album on iTunes, and let us know what you think of Joy below.
[xt_video type="youtube" clip_id="HH1ygXa6jIY"]