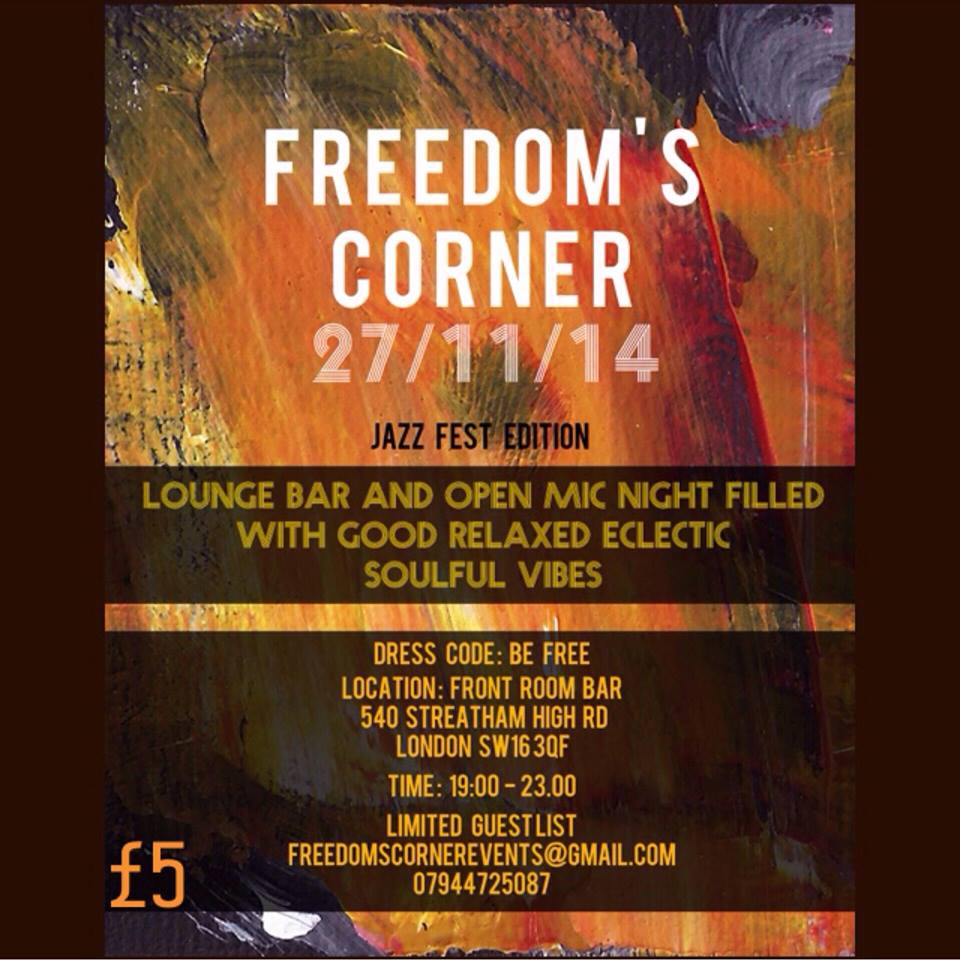 Our friends over at Freedom's Corner invite you to a night of relaxed vibes, at their chillout lounge Front Room Bar, on Thursday 27th November.
With some expected good company, warm surroundings and some talented singers and poets gracing their open mic, Freedom's Corner brings a welcome change to midweek evenings in South London.
Doors open at 19:00 and Tickets are £5+bf in advance, click here to hook yourself up!
The Less Is More Team will definitely be in attendance, make sure you are too!